We provides divers with Stockholms cleanest air fills. Our air fill system features a Bauer compressor, backed-up with a large 300 bar bank system.
We have the capacity to fill 200 and 300 bars tanks.
We fill up your tank while you wait. Parking is no problem.
Price:
50 SEK for a single tank,
80 SEK for a double
Members in Sälteam fills their tank for free
You also buy 10 clips for 250 SEK. When you fill up your double tanks we charge 2 clips.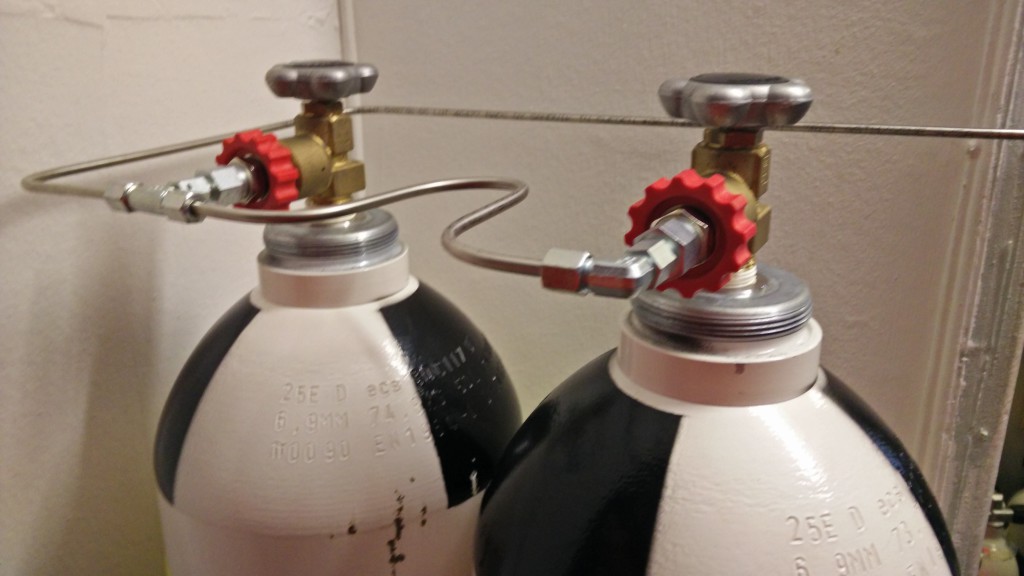 Fast filling from our 300Bars banks.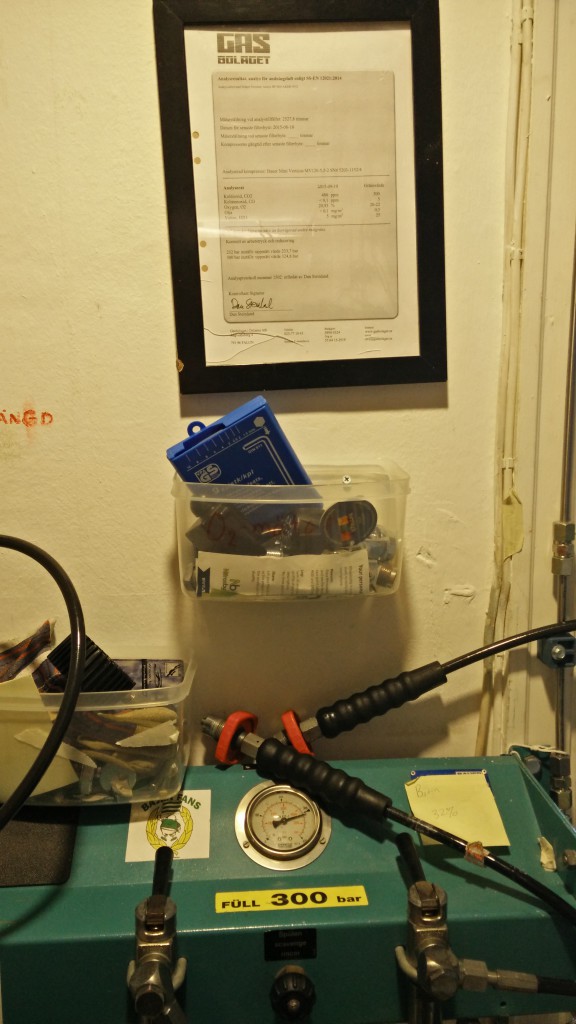 Filling air quality is checked twice a year.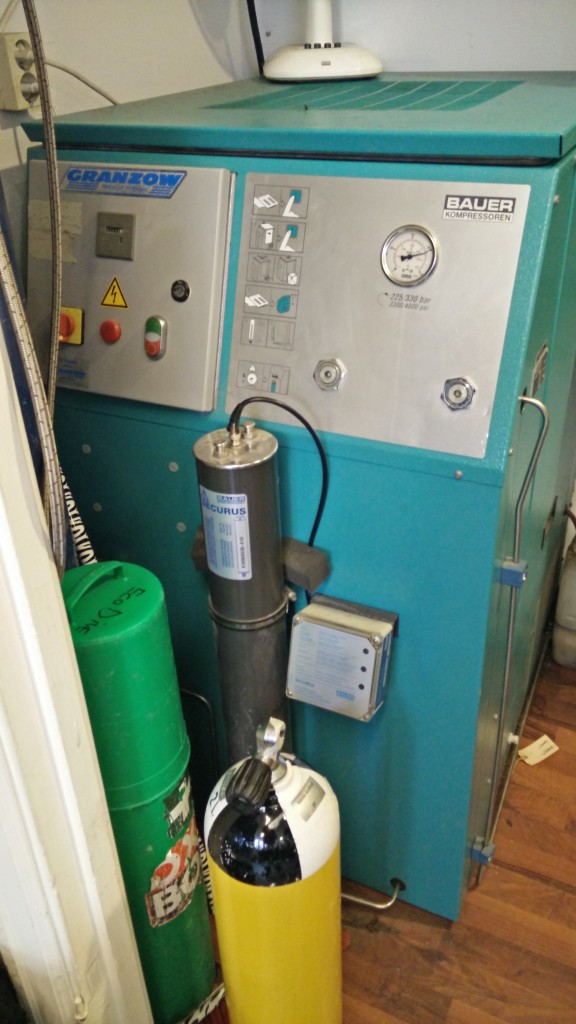 Our nice compressor system deliveras the best air in Stockholm, according to our air tester Gasbolaget.